Do you want to be good at fashion?
Then you should learn the styles that are relevant in the fashion world today.
What is the difference between grunge and punk?
To whom sport or vintage style suits better?
How to create an ethnic or exotic style? and much more.
You can learn about all this in this online video master class from Italy "Types of Fashion Styles: complete guide" 

Program of the master-class «the Types of Fashion Styles»
All the lessons go with the subtitles in English.
In this master class the Italian teacher will tell you about all the most relevant styles in the fashion world for today. You will learn how each style looks, what colors, fabrics, silhouettes are used. Which women does or does not suit this or that style.
Vintage style
Boho style
Ethnic and exotic styles
Classic office style
Casual style
Rock styles: rock, gothic, grunge, punk
Sport style
Chic style ("French" style)
Tomboy style
Minimalist style
Hip-hop style
Creative style
Street style
Sexy style
Romantic style
Duration of the master class is 1 hour
Certificate
After completion of the express course you will receive a European certificate in English and Italian languages.
Do you want to get a full course as a Certified Image Consultant and Personal Stylist? Get education here
Teacher of the master-class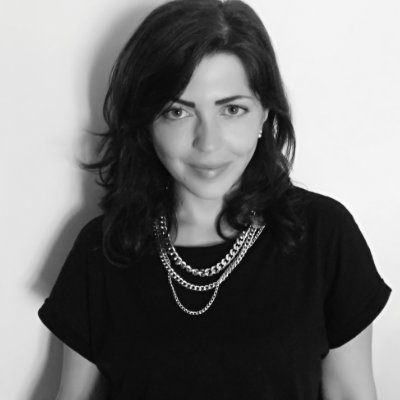 Antonella Petrecca
Italian stylist, designer from Milan
Fashion designer, stylist (Rome)
She worked as a designer of the brands GFF Gianfranco Ferrè,
Galliano and Extè:
Fashion designer for CATBALOU KIDS.
She were the designer of kids wear, women's and men's clothes.
Since 2015 worked in Rome as the lux segment accessories
designer from leather.
She also works as a freelance consulting designer for companies
connected with fashion, advertising and presentation
How the master-class is organised:
All you need to start is an Internet access. You may study whenever and wherever you want.
Express course includes the video lessons and the practical home task that will be evaluated by the teacher.
You have an opportunity to watch the lessons as many times as you need in our educational online portal or to download them on your laptop/tablet/phone.
After watching all the lessons and performing the practical task you'll get the electronic certificate of completion in Italian and English languages.


Master-Class price
Basic version — 99 EUR
•video lessons of the master-class
Standard version — 129 EUR
  •video lessons of the master-class
  •practical home tasks
  •performing of the practical task by the teacher and the feedback from the teacher with the results
  •electronic certificate upon completion of the master-class